CUSTOMER ONBOARDING
PIP INSTRUCTOR TRAINING PROGRAMS
Fast-tracking the proficiency of college instructors in utilizing their digital education product
CLIENT: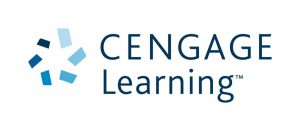 COMPANY OVERVIEW:
Cengage is an educational content, technology, and services company for the higher education, K-12, professional, and library markets. They offer print and digital textbooks, instructor supplements, several digital education products, and a comprehensive student subscription service called Cengage Unlimited.
THE CHALLENGE:
Ensuring the steady stream of instructors who are using Cengage products in their courses can understand and fully implement to a high standard with their students. Simply relying on how-to guides and videos is ineffective in addressing the instructor's questions and fostering proficiency.
THE SOLUTION:
PIP provides guided, one-on-one virtual training sessions that teach instructors how to use their digital course products while gaining the proficiency and confidence they need going into a new semester. This highly personalized approach improves engagement and ensures success for both instructor and student.
APPROACH:
Sales reps submit training requests to PIP for instructors who would like support on digital course products.

PIP scheduling service provides multiple trainers and calendar flexibility so instructors can receive training that's convenient to them.

Trainers assess the instructor's expectations and desired outcome, then tailor the training exactly to their needs.

The trainer provides session feedback to the sales rep for follow-up opportunities with the instructor.
THE KEY TO MEETING MARKET NEED:
Instructor training support is offered year-round, and PIP ensures appropriate staffing so that we can meet the needs of instructors within 24-48 hours, ramping up for the busy seasons in January and August each year.
Additionally, Partner in Publishing offers
A virtual training on the customer's digital product, from setting up the course to information on how students register

Integrating the digital product into the instructor's learning management system

Course customization specific to the instructor's needs, by tailoring each training towards the support they request

Handling the start to finish process including scheduling trainings, ensuring their success, and providing any follow-up needed directly to the rep
HIGHER ED DEMOGRAPHICS:
3,300 INSTRUCTORS SCHEDULED TRAININGS IN 2019
2,940 INSTRUCTORS SUCCESSFULLY TRAINED IN SUMMER 2019
110 TRAININGS PER DAY CONDUCTED AT PEAK WEEKS IN AUGUST 2019
Instructors leave their training sessions feeling more confident with their digital product, and ready to start the new semester.
By taking part in a one-on-one session with a dedicated trainer, instructors feel they have received the exact support desired, tailored to their needs and able to address any questions that have come up.
CLIENT FEEDBACK:
"My trainer was the best!!! He was very knowledgeable and patient when navigating me through the session. I really learned a lot and I was very impressed."
"It was very helpful. Up to this point I had relied on canned videos or written outline tutorials, and often they do not address the questions I have directly."